Well I finally got tired of my MEP-501 and decided to convert it to 240 Volts AC, (2KW) . Making it a MEP-531 basically.
I also changed out the fuel system. I don't know about all you guys out there running the small Yanmar engines, but every time I replace the fuel filter it is a pain in the butt to get the machine to run again due to air in the lines.
So I installed a 24 volt Faucet pump along with new "PTFE stainless steel" lines.
Now I just hit the start button and BAM ! She's up and running. There is also only two rubber lines to worry about now. All the rest are PTFE stainless. I installed a switch valve so I can use either the small factory tank or get fuel from my large tank which will be mounted in my M105 trailer later for the "Great Alaskan Adventure" . The switch right now doesn't handle the return fuel, but a 6 port switch is on order.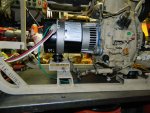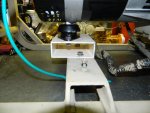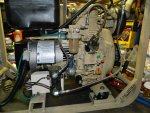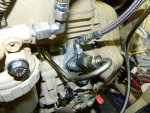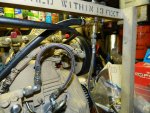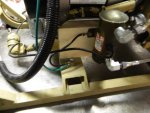 Last edited: