Hello all. I am having a few issues with my gen set.
When I start the gen, I will get a 'under voltage ' light. Someone has messed with the k5 relay before, it was not bolted to the base and loosely in there.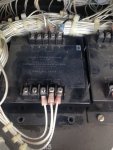 They may have replaced it or put a faulty one in.
I cheched the magnetic sensor on the bell housing and it checks out ok.
This morning I checked the fuse in the control box and I thought it was ok.
This evening I checked again and it was open. So I have to replace it. i think it is a 3 amp fuse but not sure I cant see any writing on it.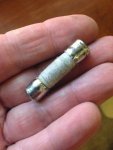 Can someone verify the value?