"Little Black Truck" Conservator
Steel Soldiers Supporter
My Little Black Truck (DEUCE P0RN)
I'm posting this with tremendous gratitude to everyone who has contributed to this site over the years, and to everyone who keeps SteelSoldiers up and running. This site has been a fantastic resource in helping me to build the exact daily-driver I wanted to own. Bobbed 1967 Kaiser-Jeep. Not everyone's taste I know, but if you like what you see here, please hit the like button at the bottom of the post... enjoy.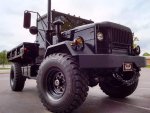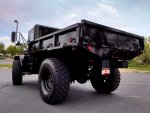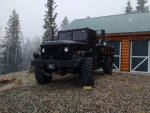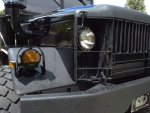 Hydraulic power steering. AVM lock-outs. I designed and fabbed up the pinion flange "bling rings" with stainless hardware. I also designed and fabbed the twin-damper steering stabilizer, and milled the spring perches for the 3 degree caster mod. Rear axle has ARB diff-locker. Axles, transmission, and transfer are all remotely vented to dedicated under-hood filter.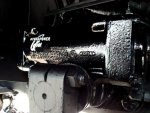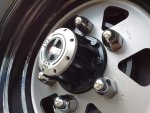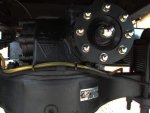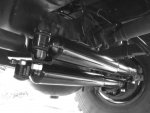 I finished the interior in black/dark titanium with stainless/silver trim. I designed the cab-width seat riser/console unit to suit my needs as a shooter. The open-ended design allows long gun storage underneath. Cup holders are double-wall stainless with lined bottoms. The seats are Smittybilt wrangler units, with covers that I found on ebay and modded to fit. In-cab heater and AC works well due to; 80 mil butyl/157 mil closed-cell foam lined roof, carpeted 360* tub-surround lined with 1/2" foil-faced batting. Floor is insulated with 80 mil butyl, 1/2" foil-faced batting over the tunnel and extending up firewall, carpet with thick custom floor mats. Doors are insulated with 315 mil closed cell foam under the carpeted panels. Doors are also sealed 360* with a secondary seal system. Window to door sill openings are sealed with custom made belt mouldings. I installed foam filters in the cowl vents (not shown, sorry) to keep dust out of the cab.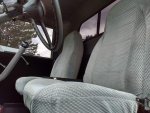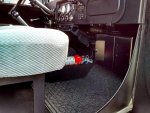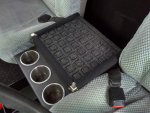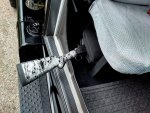 I machined the dash overlay from black 1/8" high-impact ABS, and attached it with urethane mounting tape (less chance of rattles). Changed the instrument panel layout to add the pyrometer, replaced the temp and air pressure gauges, removed the bezels from the other gauges, stripped and refinished them in metallic silver. Ground the lenses down to 150 grit (they were deeply gouged) then machine polished them back up to 5000 grit before hand polishing and recrimping the bezels back on. Did a total flame heater and air operated wiper delete, and moved the air flippers for the transfer and rear diff lock into the left side of the dash. Wipers are electric. Also installed self-cancelling turn signal unit along with Doghead's civvy flasher mod. Found the back up camera on Amazon. Black pearl shift knob is from Twisted Shifterz. Converted the plastic dash bulb covers/high beam indicator to nickel-plated steel, and radially polished them along with the knob above the heater controls, which actuates the passenger cowl vent (got tired of reaching across the cab to open/close it).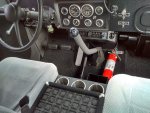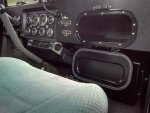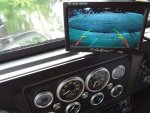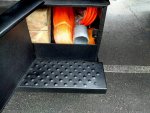 Prepped and sprayed the bed with Raptor-Liner. Battery box is one of the few things I've farmed-out to someone else... had an HVAC buddy do it in stainless (thanks Kirk). Detailed out and refinished the interior of battery compartment and tool box. You can't see it in the pic, but I installed polyethylene glide strips on the battery box slide rails... makes the box slide out super easy and keeps the rails from metal/metal contact with the box.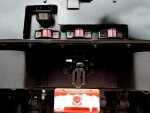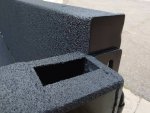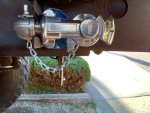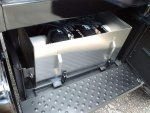 Thanks again, and have a great week!
Last edited: