Moderator, wonderful human being & practicing Deuc
Staff member
Administrator
Super Moderator
Steel Soldiers Supporter
Supporting Vendor
Welcome to the 2014 Steel Soldiers Georgia Rally (14SSGR) Official Information thread.

Dates are October 8th-12th, 2014,
Durhamtown Plantation in Union Point, GA.

www.durhamtown.com
​
We are very excited about the 2014 event. We've been doing SSGR events since 2007 and every year we have grown. This year, we are focusing on being not only the biggest but the best rally you've ever attended.
Before we delve into the details I need to cover a few important issues:
Do not create new 14SSGR threads. They will be deleted. If you feel there is an issue that demands a new thread, pm swbradley. He can decide if it's appropriate. If you create a new thread, don't be surprised when it's deleted. There will be an official info thread, a t-shirt thread and a buy/sell/swap thread (at a minimum): One event does not need half a dozen threads.
Make sure you read the first 3 posts in this thread. Don't gloss over them because there are changes from prior events in terms of what's required from attendees. It's your responsibility to have situational awareness of all the issues concerning the event.
We are going to work on the MKT menu this year and we'd like suggestions. We're going to accept 2 weeks of suggestions for the MKT, then we will make our decision and delete the posts, to keep the info thread nice and trim.
Some last minute changes may occur, in regards to D-town fees and such. We will post an announcement of any changes.
Last year, Swiss did a spectacular job running the event. In his first time out, he managed to keep everyone happy and put out a lot of fires. I think everyone should take time at this years event to search him out and shake his hand. Between that and the bill that he helped guide through the Ga. legislature this year, he has a lot to be proud of.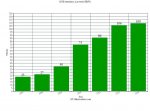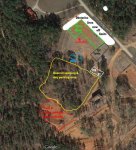 This year,
http://www.steelsoldiers.com/member.php?4609-swbradley1
has volunteered to helm the rally and
http://www.steelsoldiers.com/member.php?2465-patracy
has volunteered to assist him in an Executive Officer role. swbradley and patracy have both been to multiple SSGR events and spent a lot of time at the Registration/HQ tent and I think they have a good grasp of the challenges ahead of them. Owing to the size of the event, we will ensure this year that a member of the SSGR management will always be available at the HQ area (adjacent to the Registration tent).
If you encounter any issues at the rally, no matter what it is, you need to come to the HQ area and get assistance from the person in command. If you're having a problem with Durhamtown, their staff, your reservations, another SSGR attendee; you need to come to us. We have official liaisons with the Durhamtown staff who will help solve any problems you may have.
Ok, are we ready to have the best rally on Earth? I hope so. Let's get into the meat and potatoes of when, where, how and who!
Last edited by a moderator: