I am in the process of making a few doo-dads for my FLU and thought I would open it up to more people. I already sell the Cab tilt brackets through Expedition imports. Below are three additional ideas I would like to make. Not yet offering for sale, just getting feedback.
A new power port/ Air buzzer bracket to allow mounting a 24V USB charger. Estimated $25 with the bracket and USB charger.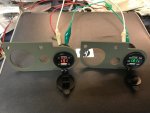 New Headlight mounts to allow mounting the LED headlight buckets at the current 5" headlight location. Estimated $200/pair(you provide LED headlights)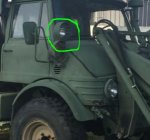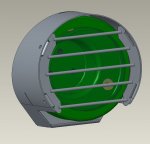 New Rubber gasket for the hydraulic handles through the back of the cab. 2 options here, either Thermoplastic Elastomer or Polyurethane. I have to complete the CAD model yet. Estimated $40 each.
Telescopic hoist mount on the FOPS to allow lifting the cab, or Retrieving the spare tire if it is mounted on the FOPS. Estimated $300.
Similar to, but more refined than this previous version I made: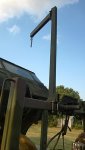 Loader Skid Steer adapter. Estimated $800 before shipping.
Thoughts?
Last edited: