View attachment 668000

Maybe photo magic that and see how it would look with the rear wheel well opened closer the the front sizing.

I think the factory made the rear opening too small.
The rear opening size is limited by the interior tub, which is an angular item.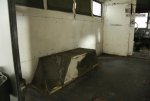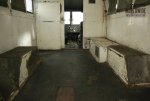 Even grafting a M37 fender may not fit. May have to remove the interior tubs and repace it with matching M37 bed tubs. Will get it all figured out when the replacement 14 bolt axle is procured.
Last edited: