Hello all,
I was hoping to enlist your help today.
I have read a lot of threads here, and though I have learned a lot of useful stuff, I have not read one with my exact problem.
I found a diesel leak on my MEP 803A and its coming from what I think are cut fuel return lines: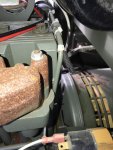 I am planning on replacing them with the ones recommended by Daybreak (CONTITECH) on this site anyway,
but the problem is I do not know where to hook them up. Do I need to connect to the fuel return line,
the fuel filter (like some generators) or do they go somewhere else?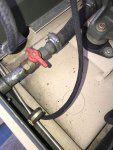 Thanks in advance,
Warf
PS This is my first post here and English is not my first language, so please bear with me.