Supreme Galactic Cleric
Steel Soldiers Supporter
I was searching to for the stock wheel size on the 5 ton SEORTM and a video for KIA Military Vehicles popped up in the search.
Even though it was from 2010, there were some pretty unique designs presented. Maybe a new source for parts.
Just wander into you local KIA dealership and get parts for your shop van.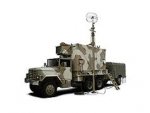 Imitation is the sincerest form of flattery.
https://www.youtube.com/watch?v=GdHzBkkQvcc