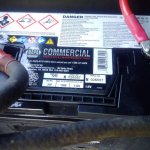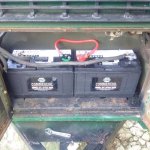 Purchased these batteries and installed.
Had to take the battery tray out because it was too small.
For some reason they are 1125 cranking amps instead of 1400.
Fired the gen off and it started charging the batteries at +10
Then after several mins the amp gage showed +7
Then after another 10 Mins it went to +6.
The gen fired off immediately like normal.
But the other batteries charged within a couple of mins.
Now it will take a lot longer. Don't know if this is good or bad.
So maybe I should either charge the batteries with a charger or just charge them with the gen.
Kris