Well-known member
Steel Soldiers Supporter
March 10th, 2018
I cut out the floor mat below the driver's seat so it'd sit 3/4" lower. The change was very noticable, and a good improvement to my view out the windshield.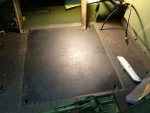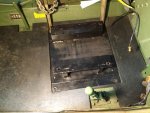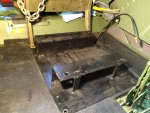 -----
April 08, 2018
I noticed that the ground wire for the alternator sure was pulled tight and had a hard bend at the top connection with wires showing too. I added some heat shrink to it but it nagged on me that the wire was ultimately too short (~14" long). I opted to just replace it with a new 18 inch 4 AWG ground, with a new bolt and cleaned up frame and star washers. It is MUCH BETTER now.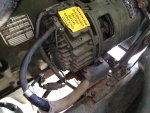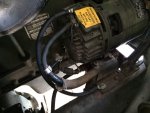 -----
Back to the present, 06/02/2018
I'm not sure about this dang hour meter for the supplemental electrical air compressors. Still not to 0.2 hours run time. Maybe it can't handle the rough/bouncy ride (I mean, look at the left numbers). Granted, the air compressors run only for seconds at a time (maybe 20 seconds at first start, 5-10 seconds if doing low-speed parking lot manuvering. I'm keeping my eye on it.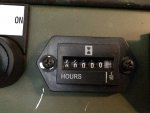 Last edited: