My seat covers from Weebee Webbing came in. They look great, but I haven't got them put on anything yet. I really like the smell of canvas. Where are those Scentsy girls? We need some new scents. Military Canvas, Cosmoline and Hoppes 9 would be nice.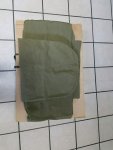 The rain let up for a little bit and I was able to get some things painted. I used Behr Premium Plus Ultra exterior semi-gloss, a Harbor Freight 5/8 horsepower airless sprayer and a Graco 315 tip. I am very pleased with that combination with the sprayer set on the low side of medium output. The paint went on very well and so far I am excited with the results.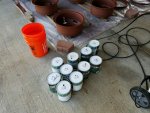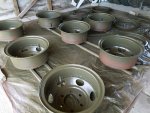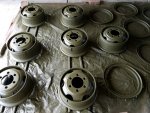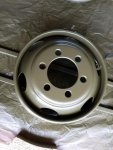 You can see the color a bit better in the direct sunlight.